- A tribute set to the old 1992 Joe Jusko set. This was a special rules set as the artists had to use Joe's classic Marvel art as inspiration, either changing up the characters in their poses, or updating costumes. Very fun!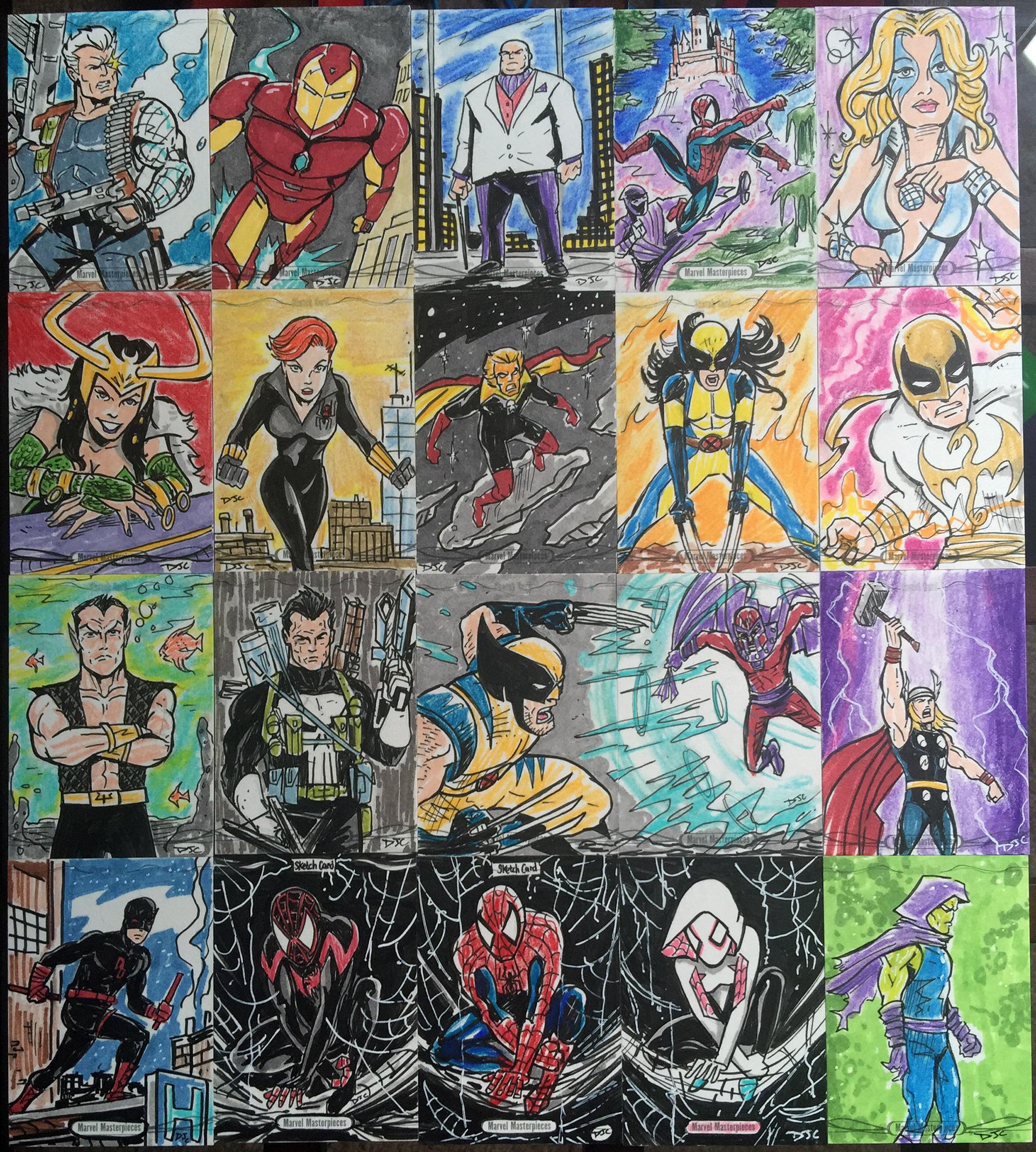 Marvel Vibranium Cards 2016
- Another special set, as these cards are ALL METAL! You can't sketch ahead of time and have to use SHARPIE only! One shot! A very fun challenge.