After seeing my other design work within the Roller Derby community, Sin Diesel the coach of Key City Roller Derby approached me about making some art for merchandise and official logos for their Men's Roller Derby team, Harm City Havoc  --
Started with a pencil and ink drawing in standard sketchbook.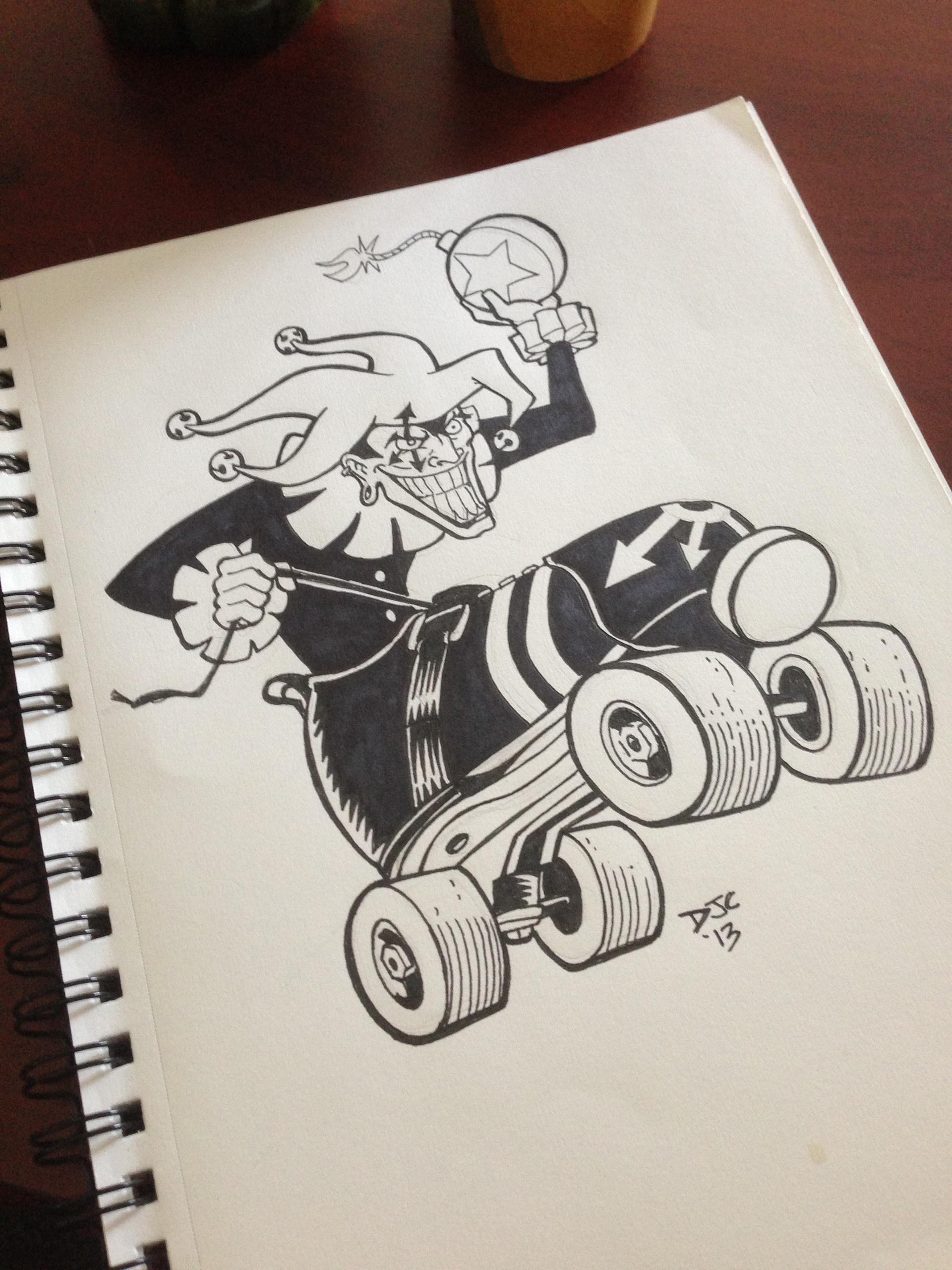 Scanned, cleaned up and colored in Illustrator and Photoshop.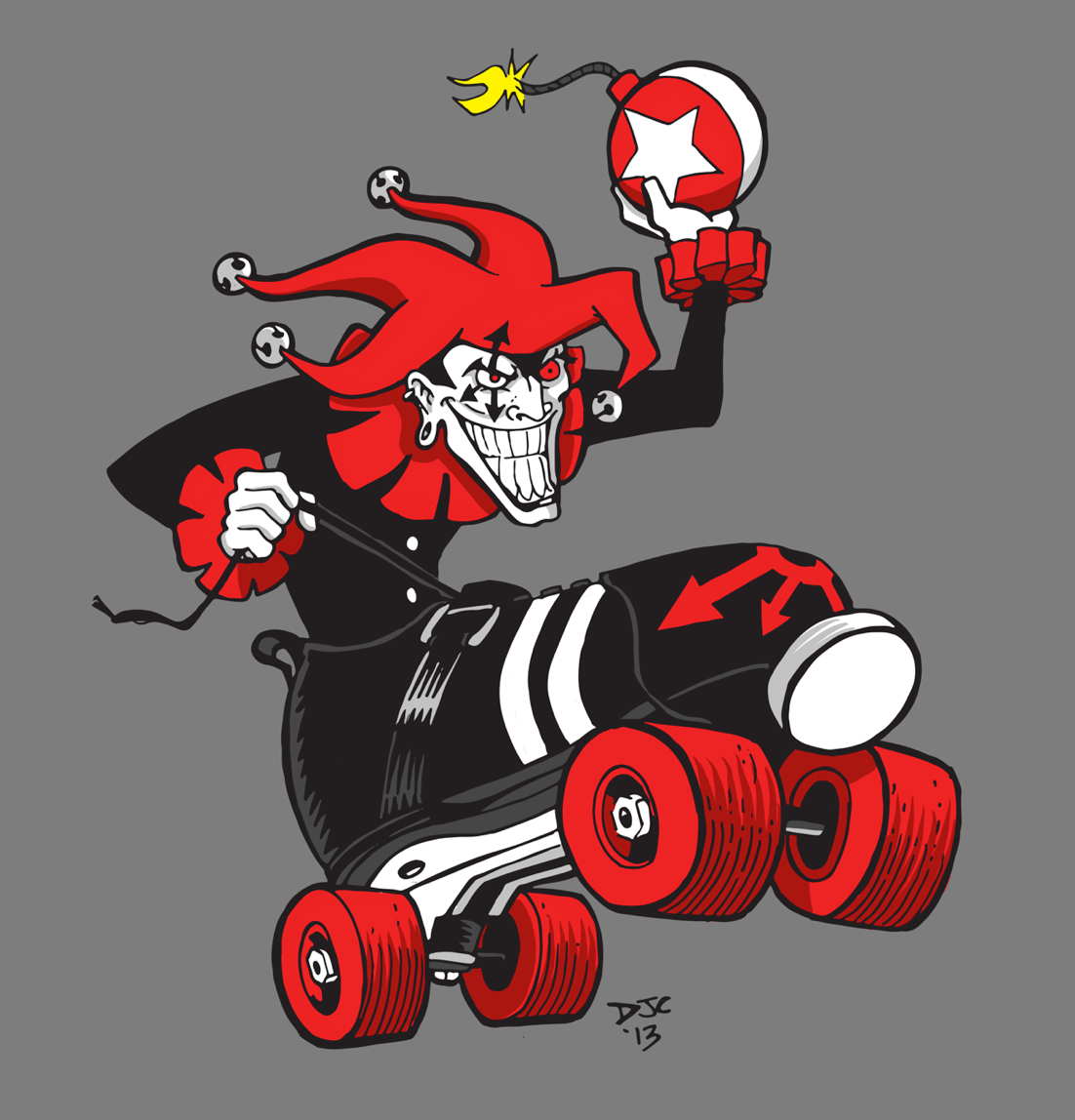 Sin also wanted an iconic logo for Jersey's that incorporated the CHAOS symbol with the Key City. Below is my amalgamation of the two ideas merged into something memorable.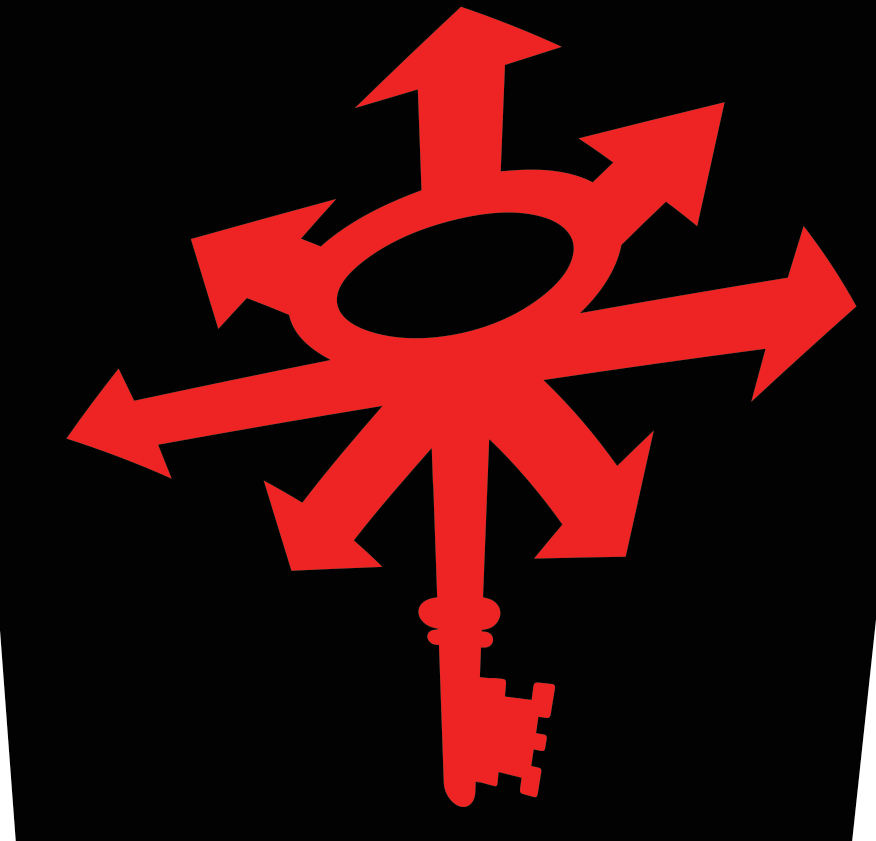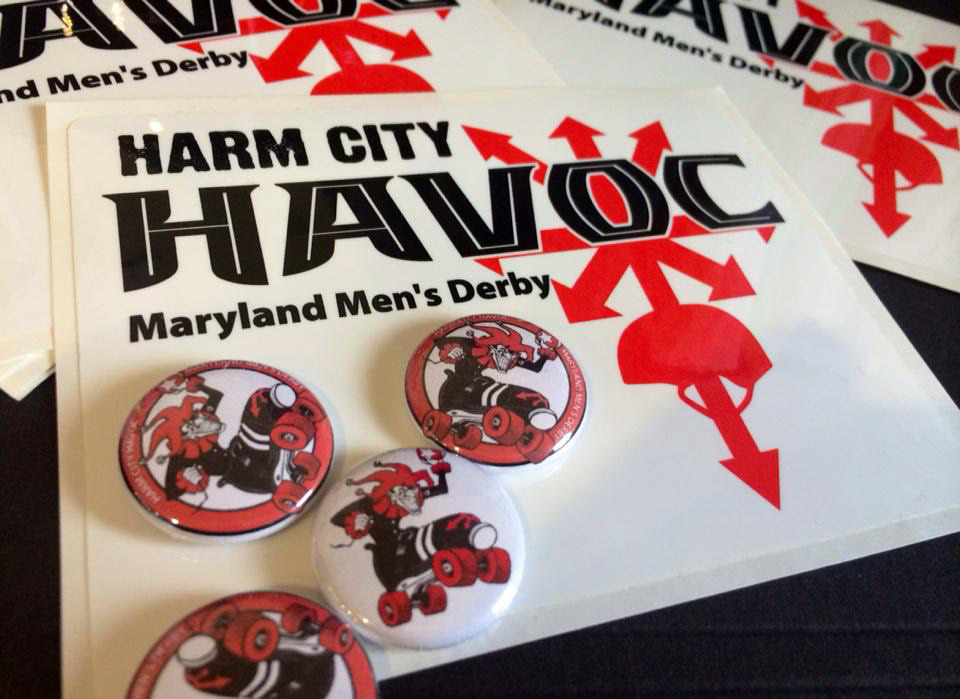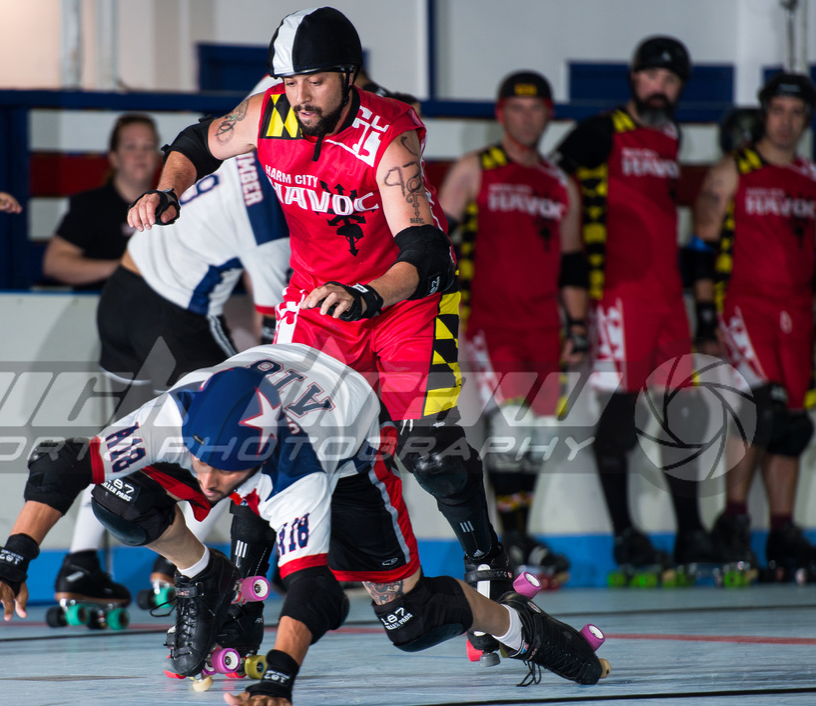 And there is the final logo and branding work in action. Glad to see it put to good use to help raise money for their team and cool gear for their fans!